Going solo doesn't necessarily mean you have to grab your backpack and set off into the unknown wilderness, à la Reese Witherspoon in Wild style. There are many ways to do solo travel, because part of the beauty of solo travel is there are no rules, no ifs or buts. You can simply do what you want to do.
Below are our top 5 reasons why solo travel isn't so scary after all, and why we believe everyone should try it at least once in a lifetime.
1. Ditch the Travel Buddies
Sure, travel buddies are nice. But they also come with their complications. We've all got stories. But nothing beats the beauty of freedom and being able to go where you want when you want. No need to compromise, no need to balance your needs. If you want to complete that day-long Canadian hiking trail, you hike it. If you want to do that walking food tour around Barcelona, you do it. Or perhaps you make plans and wake up thinking… "Neh, not today", and that's perfectly acceptable too.
2. You see things you don't usually see…in a good way.
You will be amazed how much time you spend listening and looking at people when you travel with them. When you travel solo you have zero distractions from your travel companions. Much less "blah, blah, blah" and more time observing, smelling, listening and…more people watching! Yay for people watching.
 3. It's a great way to meet other people.
Travelling solo doesn't mean you need to banish yourself from all human interaction, in fact people find life-long friends on their solo adventures. We say this in a non-creepy way, but a solo traveller is much more likely to be approached than a group of nattering friends. You are in-fact a person of interest. People want to know where you've been, where you're heading to, where you're from. There are also plenty of group solo traveller packages out there where you can jet set solo and join a group of solo travellers later in the piece. Just because you're alone doesn't mean you're lonely. #Preach
4. Your self-confidence will be boosted.
Whether you're someone that buys into the philosophical beliefs of self-discovery and #findingyourself or not, something must be said for the confidence boost that travelling solo provides. In our day to day lives we are constantly balancing our needs with others. Travelling solo is a continuous amount of "you time". You'll understand what you like, dislike, your strengths and your weaknesses. Knowing yourself will boost self-confidence and give you a real sense of grounding and balance. That was deep.
5. 1 is the (most cost effective) number
Travelling with friends, family or children is obviously more expensive. Everyone has their preferences on accommodation, flights, restaurants and activities. When you travel solo you don't have to worry about renting 2 rooms, instead you can check in to a quirky studio apartment closer to the city centre. When you're feeling peckish you can grab a local snack from a road side café rather than booking a table for 4 at an overpriced restaurant. You can spend money on the things that matter to you.
So, are you up for it? Below are some amazing solo travel packages with a twist on adventure to get your travel juices flowing:
Cycle Through Southern Spain!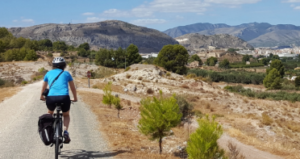 7 days of peaceful riding through scenic Spanish villages and quiet back roads. Reward yourself and refuel on delicious Spanish food and a wine (or two) as you cycle through endless orchards and whitewashed villages.
Pricing starts from $1530.00 (not incl flights)
Walk the Canadian Rockies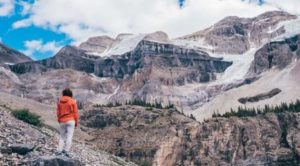 There's nothing more rewarding than hiking through awe-inspiring landscapes. Visit spectacular national parks, discover unspoiled wilderness and take in breath taking views of jagged mountain peaks of the Rocky Mountains , glaciers and waterfalls.
Pricing starts from $4610.00 (not incl flights)
Explore the Beauty of Kenya on an Escorted Ladies Tour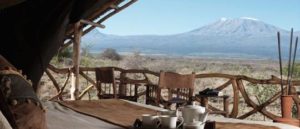 Immerse yourself in 10 days of wildlife on this classic Kenya safari. Travel by rail to Tsavo East National Park to witness ochre-red elephants in their herds. Experience vast savannahs against the quintessential backdrop of Kilimanjaro in Amboseli, the spectacular scenery and bird life of Lake Naivasha and Lake Nakuru and the iconic Masai Mara – one of the most wildlife-rich safari areas in Africa.
Prices start from $5,495 (not incl flights)
To find out more, feel free to chat with us on 9442 0100 or email us on lifestyle@globetrotter.com.au