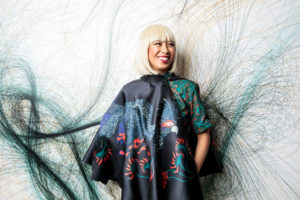 QT Perth
Aside from the stylish and funky interiors of this hotel, there is something that QT has that no other hotel offers…a Director of Chaos. The Director of Chaos isn't your everyday meeter and greeter. These stylish women are the first and last impression you'll have of QT, and they are something out of the ordinary. Stylishly clad in newly Romance Was Born designed outfits, complete with platinum blonde wigs – these ladies don't just offer people directions or escort people into the hotel, they also put on a show and keep things memorable and entertaining for every guest.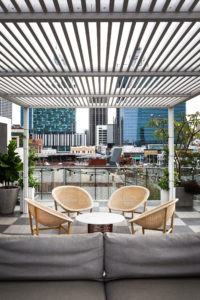 Alex Hotel
It's not every day that you get to stay in a hotel locally owned and run that is as edgy and cool as the Alex Hotel. From the thoughtfully curated check in desk that eliminates barriers between staff and guests, to the unique honesty bar in lieu of mini bar that reduces their carbon footprint, the Alex hotel is a prime example of things being done differently, and its paying off. Boasting a beautiful rooftop terrace that overlooks the city skyline with fantastic wine bar and restaurant providing quality food and beverage, the Alex hotel combines classic cool with a homely feel.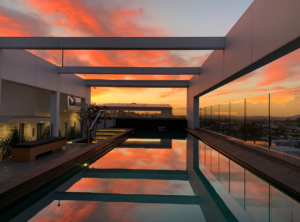 Alex Perry Hotel & Apartments
Everyone needs a little executive treatment and at Alex Perry Hotel & Apartments you can leave your makeup bag behind.  Not only do they provide exclusive designer toiletries, Ghd styling tools, personal garment steamers, LED make up mirror and satin hangers in each "Executive" apartment, but if you happen to forget any of those tiny yet essential items they will probably be able to help out with stock from the "Girlfriends Handbag".  Items such as OPI Nail Polish, tweezers, footlets, heel shields, party feet, blister packs, deodorant, stockings and hairspray are stocked and available from the guest services team.  From Bobby Pins to Hollywood Tape they've got you covered. YOU are their first priority! Discover brunette or blonde colour themes across their 5 styled apartment room types, providing warmth and vibrancy to your stylish stay.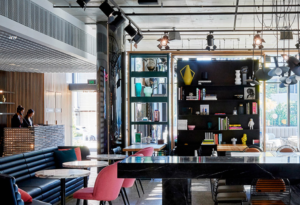 Tribe
It's hard to create a list like this without including Tribe Perth. The self- proclaimed "part collaborative workspace, part social club" boasts the right mix of design, convenience and value. They present modern luxury in an affordable way, and oh, do they ever. If you're a fan of funky-shaped, woolly textured, bright coloured furniture, then you need to pay the Tribe Perth a visit. Their Kevin Murphy amenities are also a nice touch, making you feel like you've walked out of trendy hair salon rather than a hotel.
If this is sounding at all tempting, feel free to contact our lovely lifestyle team – lifestyle@globetrotter.com.au