Rio. Sprawling beaches graced by some of the world's most beautifully tanned and toned people is what first comes to mind. There are really are some good reasons as to why Rio's beaches are famous world-wide.
The stunning beaches of Rio are known for their white sand, turquoise water, party atmosphere and views of the mountains. The landscape is truly magnificent and once you get there, you'll never want to leave!
Beaches in Rio offer so much more than views and opportunity to work on your tan! But which beach to start at? We have a few favourites to recommend.
Copacabana
Framed by coconut trees, mountains and the Atlantic, there is no wonder why Copacabana is one of the world's most famous stretches of sand.
Copacabana is also Rio's most picturesque beach. Running and impressive 4.8kms, the beach is lined with kiosks and bars for all your refreshment needs. You can spend the entire day (or even vacation!) people watching on this beautifully scalloped beach. And why not join in with the favela kids soccer game, a volleyball game or make the most of one of the many workout stations?
Copacabana also plays host to the world's greatest New Year's Eve celebration, with millions of people gathering to watch the fireworks show and party until the sun rises. Check out our tips on the best places to part in Rio!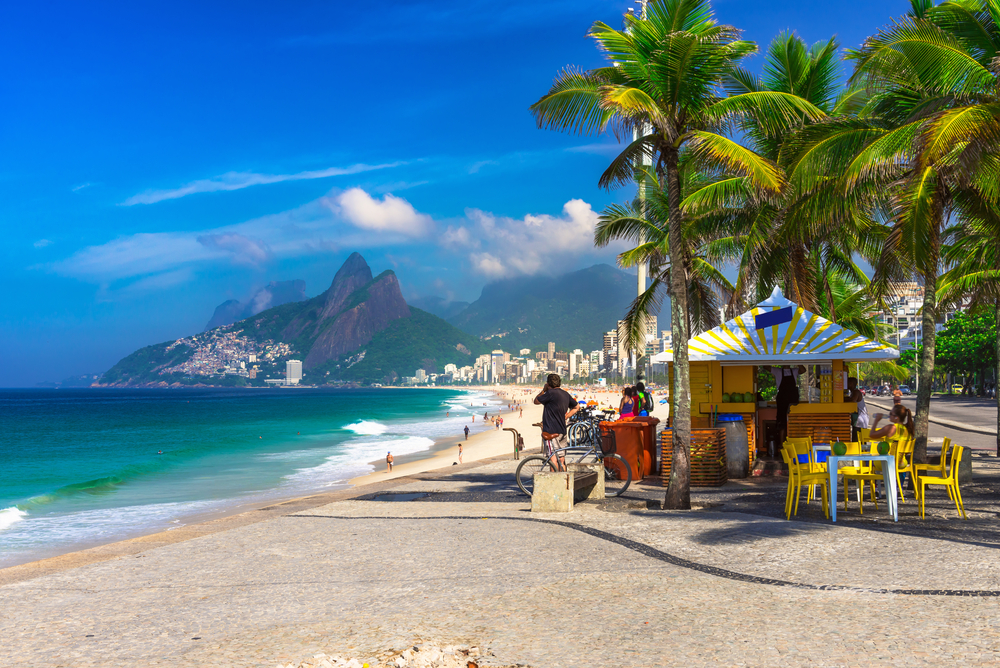 Ipanema
If you are looking for a beautiful beach liberally sprinkled with equally beautiful people, welcome to your Brazilian paradise. Ipanema is one of Rio's most chic and affluent neighbourhoods and the beach to go to if you want to see and be seen.
At Ipanema, you can enjoy more space and cleaner sands and sea than at Rio, but make sure you get there early on the weekend to stake your claim on a spot! Once you settle in for the day, you can
Be careful swimming here. The word "Ipanema" is an indigenous word for 'bad, dangerous waters". We recommend only swimming where the locals are!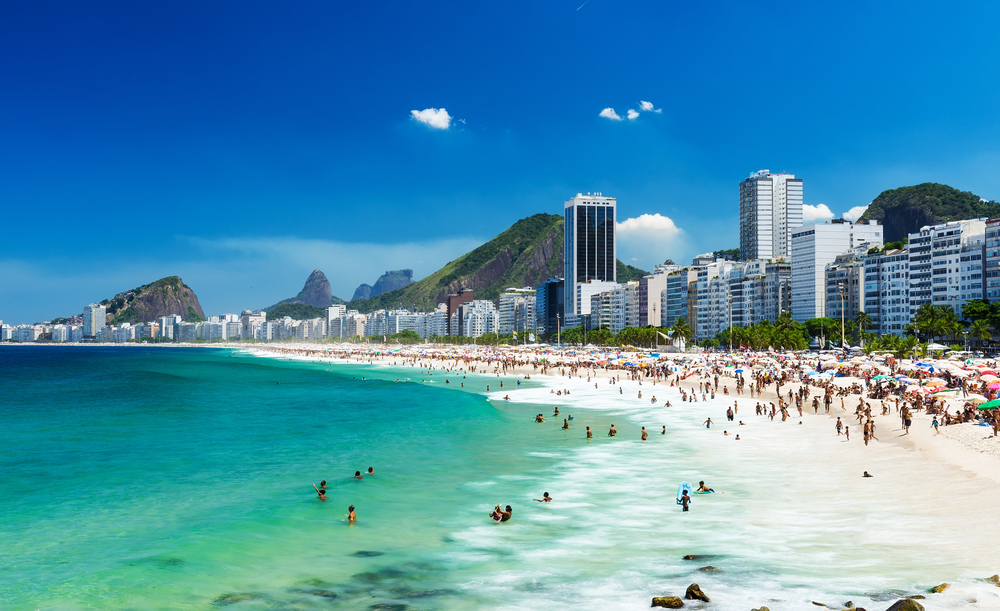 Leblon
Leblon is one of the most upscale areas of Rio. You can expect to see local television personalities, movie stars and other glitterati graving the sun soaked shoreline and local restaurants. Located just down from Ipanema, it's also easy to get to!
We also recommend Leblon for all the surfers out there! Known for reliable waves that are friendly for all skill levels, you can expect a clean wave off the sand bank at Leblon's southern end.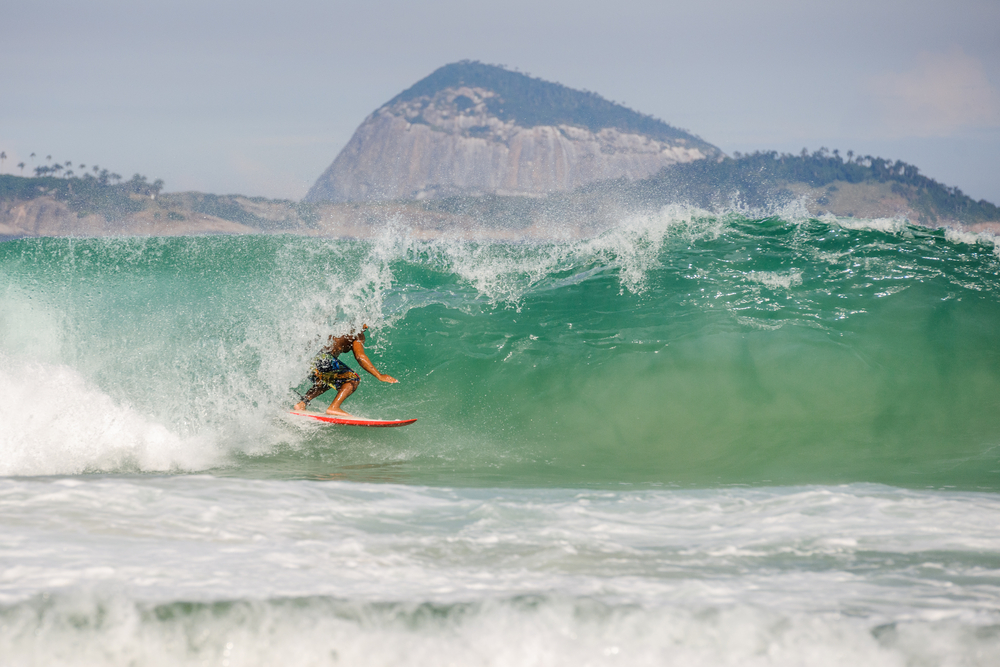 Note for the surfers!
Rio has a bus that drives past all the top surf spots! Talk about convenience.
Interested in finding out more about surfing in Rio or looking to book a beach vacation to remember? Call us today!